President Joe Biden does not plan to make a public appearance as voters head to polls to vote in the midterm election, according to the White House.
Biden had no public events on his schedule and the White House called a "lid" at approximately 11: 25 a.m. A lid means no appearances from a president are expected for the day, though a lid can be lifted.
Biden did tape an interview with the D.L. Hughley Show on Tuesday morning. He discussed his administration's accomplishments with regard to the black community. That interview was set to air on stations in various states in the afternoon.
Biden also received the presidential daily brief, dropped in on a virtual Democratic National Committee phone bank to thank staff and volunteers, and spoke by phone with House Speaker Nancy Pelosi (D-Calif.), DNC Chairman Jaime Harrison, Democratic Governors Association Chairman Roy Cooper, Rep. Sean Patrick Maloney (D-N.Y.), and DNC senior adviser Cedric Richmond.
Late Monday, Biden told reporters he was "optimistic" about the midterms, though he conceded it was unlikely Democrats keep control of the House.
"I think it's going to be tough but I think we can. I think we'll win the Senate. I think the House is tougher," Biden said, adding that if Republicans gain control of Congress, it will make his life "more difficult."
Biden said during a rally in Maryland earlier in the day that "our lifetimes are going to be shaped by what happens the next year to three years" and encouraged them to vote for Democrats.
He also said that if Democrats get more seats in the Senate and keep the House, they would codify Roe v. Wade, the Supreme Court ruling that concluded access to abortion was a constitutional right. The court struck down the ruling over the summer.
Many political forecasters project Republicans taking back the House, though prognosticators are less certain about the upper chamber, which currently has a 50–50 split. Vice President Kamala Harris can cast tiebreaking votes, so Democrats have a slim majority.
Biden would have "a full schedule here at the White House" on Tuesday, White House press secretary Karine Jean-Pierre told reporters on Monday.
The White House expected, but could not promise, that Biden would address the election on Nov. 9.
Presidents traditionally hold a press conference after the midterms to answer questions. Biden rarely holds press briefings, and Jean-Pierre declined to commit to Biden holding a post-election briefing.
"You're going to hear from the President. He always enjoys taking your questions," Jean-Pierre said. "He is going to address the American people. He's going to be clear about what's on his mind."
Former President Donald Trump, meanwhile, voted in person in Florida, telling reporters that he voted for Florida Gov. Ron DeSantis, a potential primary rival in the 2024 election.
Trump told reporters he was looking forward to seeing them at Mar-a-Lago, his Palm Beach resort, where he's said he will make a big announcement on Nov. 15.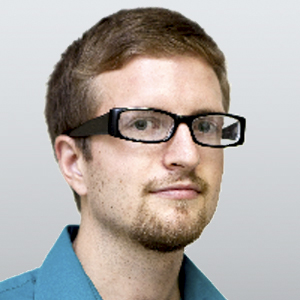 Follow
Zachary Stieber covers U.S. and world news for The Epoch Times. He is based in Maryland.