A heckler who booed a Black 12-year-old child during a live opera performance has been slapped with a lifetime ban.
Malakai M. Bayoh was performing the opening lines of his debut performance at the Royal Opera House in London when the unnamed heckler shouted "rubbish" from the crowd.
The audience at Tuesday's performance of Handel's opera Alcina promptly told the person to be quiet and then cheered loudly for the young singer once he had finished.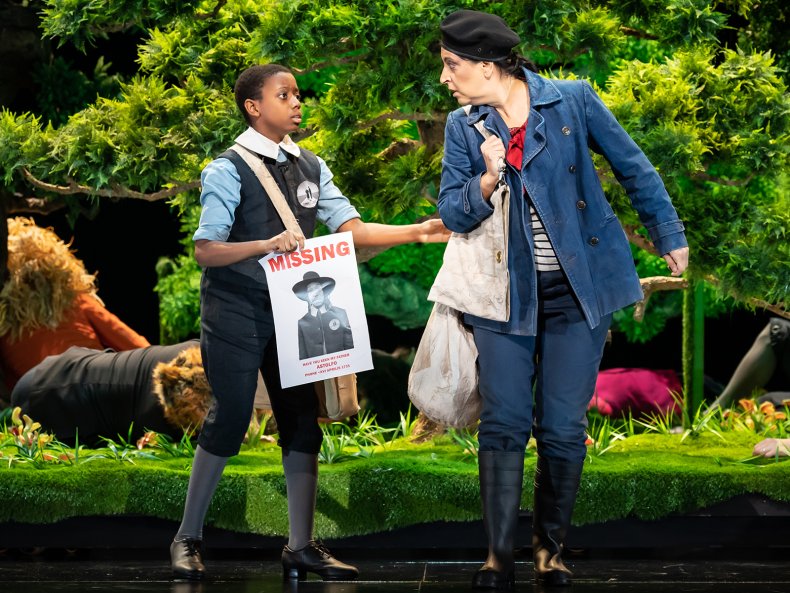 The heckler reportedly left the venue soon after the incident.
Associate arts editor at the Financial Times, Josh Spero, was in the audience and heard the person shouting.
He took to Twitter to say Bayoh had been singing his lines "sweetly" and described the situation as the "nastiest thing," asking: "Who would do that to a child?"
The Royal Opera House swiftly took steps to ban the heckler from ever attending the venue again.
"We would like to congratulate Malakai M. Bayoh for his stellar performance as Oberto in our first night of Alcina," the Opera House wrote in a statement sent to Newsweek.
"Malakai is astonishingly talented—bringing great acting and beautiful singing to the role—a huge accomplishment for such a young singer.
"Unfortunately, the opening night of Alcina featured an audience member who disrupted the show and Malakai's excellent performance.
"We are appalled that a member of the audience behaved in this way and our support is with Malakai and the cast and creative team of Alcina.
"Steps have been taken to ensure the audience member in question does not return to the Royal Opera House."
A video of Bayoh receiving rapturous applause during his final bow was shared by the Cardinal Vaughn Memorial School, where he studied.
After the incident went viral on social media, people expressed their disgust at what happened.
"My heart dropped when I saw the picture of that young Black boy that was heckled whilst singing at an Opera. This is the modus operandi of so called anti-wokeness. They wish to bully and humiliate Black people (that aren't right wingers doing their bidding) out of public life," wrote Twitter user misanthropicc92.
Author Natalie Morris wrote: "I can't stop thinking about the little boy who was heckled while performing at The Royal Opera House – and the price Black performers pay for excelling in elitist, white spaces. I hope there are people working in that world who are actually equipped to support him."
And BeccaJF21 added: "Vile behaviour from one audience member at Alcina at the Royal Opera House. He booed and heckled the young boy singing (in a lovely way) Oberto. Thankfully, the rest of the audience drowned the heckler out with extra-loud, heartfelt applause. But, seriously, who boos a child?!"
Bayoh received a positive critical reception for his performance as Oberto, a young boy looking for his father who also befriends a lion.
Newsweek has reached out to the Royal Opera House for comment.