Arizona Senate GOP candidate Blake Masters called for "new leadership" in the Senate, a sign that a clash may be coming with the Republican Senate old guard.
Historically, the Senate has seen a lower proportion of populist-leaning lawmakers than the House, where lawmakers like Reps. Andy Biggs (R-Ariz.), Matt Gaetz (R-Fla.), and Marjorie Taylor Greene (R-Ga.) have given the populist wing of the GOP a greater voice.
That may change after the new Congress sits, however. Prominent candidates like Masters and J.D. Vance—both of whom received President Donald Trump's endorsement—have mounted successful campaigns on populist principles. This, in turn, could see new power struggles and generational divides among Republicans in the Senate if the party recaptures the upper chamber.
"I certainly think we need new leadership," Masters told the Wall Street Journal.
Specifically, the comment puts in question the political future of current Senate Minority Leader Mitch McConnell (R-Ky.), who has feuded with Trump and Trump-adjacent candidates since 2016.
In August, Trump called for McConnell to be removed as majority leader "immediately."
Masters did not go as far, but said during the same appearance that he would prefer to be led by a more conservative senator if Republicans reclaim the Senate.
The Arizona Republican also said that he would break with McConnell on sending money to Ukraine. Since the beginning of Russia's invasion of Ukraine in February, the U.S. Congress has sent the Eastern European nation tens of billions of taxpayer dollars for military and humanitarian purposes.
Sen. Josh Hawley (R-Mo.) also came out against McConnell as leader.
While speaking at a campaign event for Missouri GOP Senate nominee Eric Schmitt, Hawley was asked whether he would vote for McConnell as leader next time.
"I don't imagine I will, no," Hawley said. "I'm not sure if any other senator will run or not. Nobody's indicated they would. But my view is that we need new leadership in that position."
McConnell began his Senate career in 1985. From 2003 to 2007, McConnell served as the Senate Majority Whip. In 2007, he was named leader of the Senate GOP caucus, a position he has occupied since.
But dissatisfaction with McConnell has long been the rule among many Republican lawmakers and voters, and power struggles have become more obvious over the course of the 117th Congress.
McConnell has often clashed with Sen. Rick Scott (R-Fla.) over policy positions and electioneering strategies. Scott is the chairman of the National Republican Senatorial Committee, a top GOP fundraising and strategizing firm.
Schumer 'Owns' Mark Kelly
Masters said that Senate Majority Leader Chuck Schumer (D-N.Y.) "owns" his rival for the seat, incumbent Sen. Mark Kelly (D-Ariz.), a jab at Kelly's moderate credentials in purple Arizona.
"I think it's pretty clear that Chuck Schumer owns Mark Kelly," Masters said.
Despite trying to present himself as a moderate, Kelly has faced criticism for voting with his party on almost every important bill that's come up, including the $1.9 trillion American Rescue Plan—a spending package many economists blame for increasing inflation—the $740 billion Inflation Reduction Act, and others.
Kelly has particularly tried to talk tough on border security amid unprecedented levels of illegal immigration along the southern border.
But Preston Huennekens, a spokesperson for the Federation for Immigration Reform, told The Epoch Times that Kelly and other Democrats talking tough on the border have been silent about Biden's past decisions that critics said weakened border security.
"None of these Senators cared about the administration's destruction of immigration enforcement in this country," Huennekens said. "None of them protested the new ICE guidance that makes it nearly impossible to arrest and deport illegal aliens. None of them complained about the ending of the Remain in Mexico program, which successfully ended the 2019 border crisis. None of these Senators cared about the situation at our Southern border until it became politically expedient for them to do so."
By contrast, Masters vowed not to be "owned" by McConnell.
"[McConnell] will not own me, McConnell doesn't love me. And clearly, he had a chance to help. He didn't do it," Masters said.
"He doesn't want me in there, but he's about to be stuck with me," Masters quipped.
In the past, McConnell has made jabs that have been viewed by some as attacks on candidates like Masters and Vance. Specifically, McConnell earlier this year gave Republicans a "50-50" chance of retaking the Senate. McConnell cited "candidate quality" as his rationale for this prediction.
Masters also likely had in mind the decision of a McConnell-adjacent super PAC to cancel millions in spending that had been designated for Masters' race.
Masters will face off against Kelly on Nov. 8 in one of the most hotly-contested Senate races this cycle.
Kelly became Arizona's second Democrat senator, marking the first time since 1953 that both senators from the purple state were Democrats.
During his time in the Senate, Kelly has been much more in line with the policies of his party than his colleague Sen. Kyrsten Sinema (D-Ariz.), who several times has bucked White House initiatives over concerns about inflation and other economic considerations.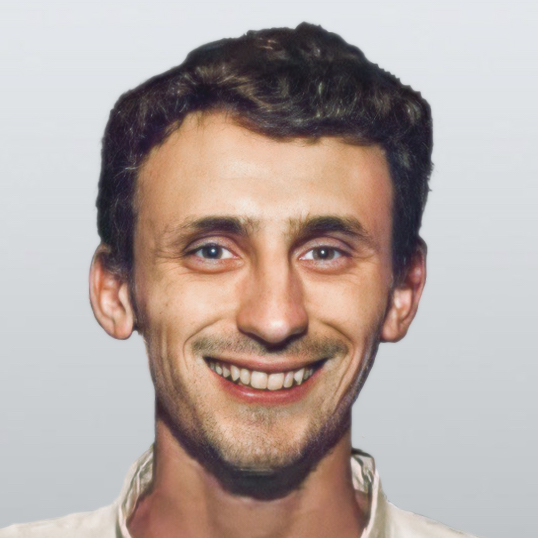 Follow
Joseph Lord is a congressional reporter for The Epoch Times.