Former President Donald Trump announced the death of his first wife and mother of three of his children, Ivana Trump, on Thursday.
"I am very saddened to inform all of those that loved her, of which there are many, that Ivana Trump has passed away at her home in New York City," Trump wrote in a statement on his social media platform Truth Social.
"She was a wonderful, beautiful, and amazing woman, who led a great and inspirational life," he said. "Her pride and joy were her three children, Donald Jr., Ivanka, and Eric. She was so proud of them, as we were all so proud of her. Rest In Peace, Ivana!"
Ivana was 73 at the time of her death. Her cause of death was unknown at the time of publication.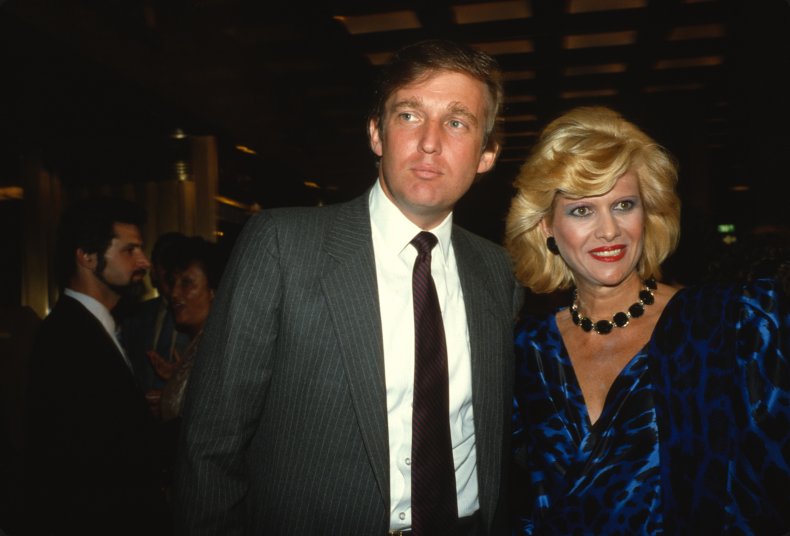 Trump and Ivana, a Czech model and businesswoman, were married for 15 years between 1977 and 1992. The two shared three adult children together. During their marriage, Ivana held senior positions—including vice president for interior design and manager of the Plaza Hotel—with the Trump Organization over seven years.
After moving to Canada in 1972 and prior to her marriage to the former president, Ivana worked with clients including Eaton's department store and designer Auckie Sanft during her modeling career.
Trump's divorce from his first wife, driven in part by his affair with Maria Maples, was the subject of extensive media coverage.
After their divorce, Trump went on to marry Maples, with whom he shares his daughter Tiffany, before he divorced his second wife and married his current wife, Melania Trump. The former president shares one son, Barron, with Melania.
On Thursday, Eric Trump shared a tribute on behalf of his family to Ivana.
"Our mother was an incredible woman—a force in business, a world-class athlete, a radiant beauty, and caring mother and friend," he wrote in an Instagram post.
"Ivana Trump was a survivor. She fled from communism and embraced this country. She taught her children about grit and toughness, compassion and determination," he said. "She will be dearly missed by her mother, her three children and ten grandchildren."
Following her divorce from Trump, Ivana went on to develop her own clothing, jewelry and beauty lines. She also wrote an advice column for the tabloid Globe in the late 1990s and into the 2000s.
Ivana is the author of several books, including the 2017 memoir, Raising Trump, which detailed her marriage to the former president.